Gutter Guards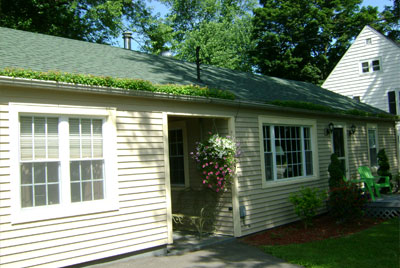 Gutter King carries a wide variety of gutter guards for almost every situation. Weather it's leaves, or pine needles, Gutter King will keep your gutters from looking like the picture on the right. We also back all of our gutter guards with our 10 year, no clog warranty.
Raytec Gutter Guard
Raytec gutter guard is an inexpensive, yet effective gutter guard which works great for most applications. It is effective in keeping leaves and debris out of your gutter system, and keeps your downspouts flowing freely. It is designed to be used with our Raytec Hidden Hangers, and is overlapped past a bracket every time. This makes the gutter guard very strong, and does not allow it to buckle into the gutter system like a gutter screen. It is then screwed down with a stainless steel screw every 10 to 12 inches. This is by far one of the most reliable gutter guards when it is installed on a proper application.
We will be adding more gutter guards soon, so please check back for updates. Feel free to contact us with any questions you may have regarding gutter guards.